Pharmacy is commonly considered as a shop where medicines are being sold or prepared. In the academic or professional world, Pharmacy is defined as the branch of science that deals with the preparation, doses, dispensing and effects of medicines.
In the broad sense, Pharmacy is a marriage between Health Sciences and Chemistry. You could also term it as a Love Triangle that involves Medicine, Biology and Chemistry. Yes, it is as overlapping and inter-related as Bio-Medical Sciences.
Besides, pharmacists also play an important role in advising and counselling patients, and prescribing medicines. However, pharmacists are not medical doctors – they do not conduct diagnosis and/or surgeries on patients. Globally Pharmacy is considered as noble as the Medical profession.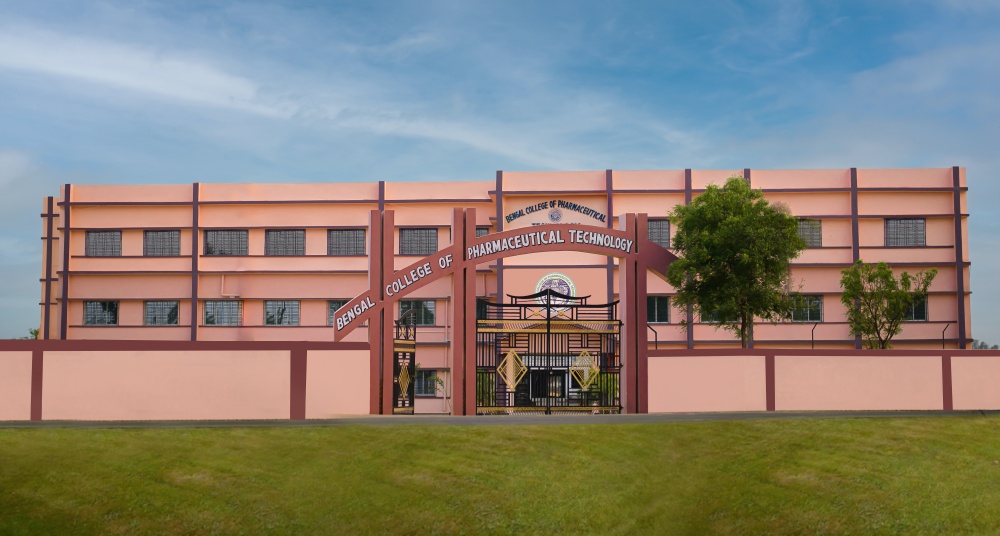 Bengal College of Pharmaceutical Technology College, Dubrajpur established in the year 2019, having an impressive campus is dedicated to develop and nurture pharmaceutical education. The campus gives an aesthetic and pleasant look where it will be our endeavor to produce the best pharmacist in learner focused environment. The institute has well stocked library, modern laboratories, offering latest technology equipment and classrooms for materializing the dream to contribute more in the area of Pharmaceutical Sciences.